College of Business strengthens international learning programs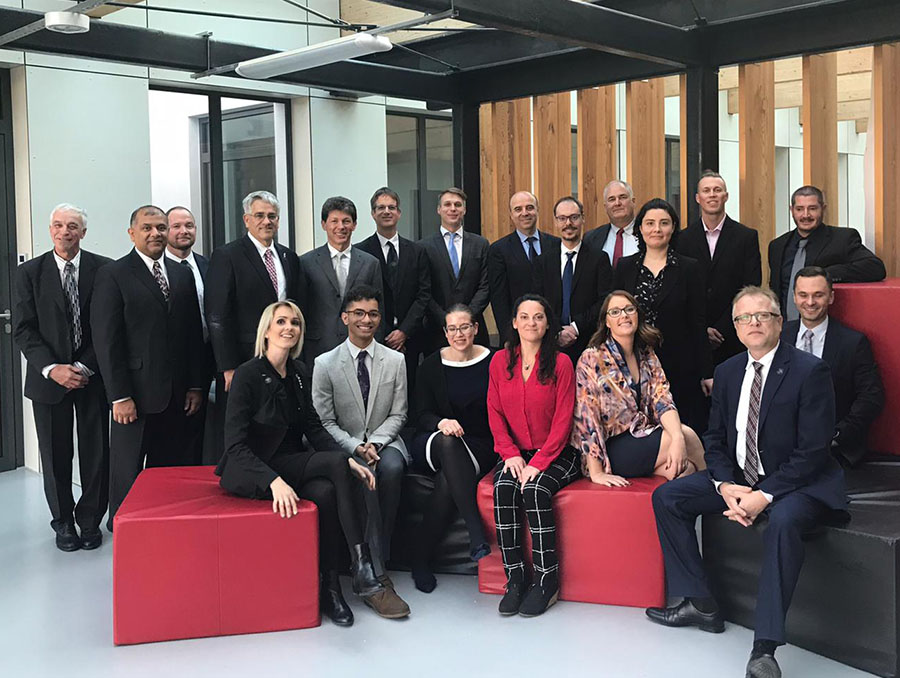 Business students at the University of Nevada, Reno, who are preparing for futures in an increasingly globalized economy, will be offered expanded opportunities for more robust international learning.
The international business program in the College of Business is launching a new study-abroad session in Istanbul, Turkey, and reviving a program in Warsaw, Poland. The new offerings come on the heels of a recently added study-abroad program in Seoul, South Korea, which will sponsor its first visit in March.
Continued development of the international business program, a priority of College of Business Dean Greg Mosier since his arrival at the University in 2007, prepares students for work in a global economy and strengthens their understanding of global cultures, said Dr. Mehmet S. Tosun, a professor of economics who serves as director of Ozmen Center for Entrepreneurship and International Business programs.
The International Business program now offers nine study-abroad programs in locations around the world, ranging from Singapore and Buenos Aires to London.It has sponsored more than 50 study-abroad group visits since 2008.
"The newest offerings, the study-abroad visits to Istanbul and Warsaw, have been developed through partnerships between the University and two host universities — SGH Warsaw School of Economics in Poland and Koc University in Turkey," Tosun said. "The partnerships provide an even more robust educational experience to University students who will have access to faculty, classrooms and guest lecturers at the partner universities."
Students traveling to Istanbul in early July will combine morning lectures on entrepreneurship, political economy and international business with afternoon visits to businesses and cultural sites. The study-abroad visit to Warsaw in mid-July will provide students with exclusive visits to a leading business-development institution along with lectures on business and historic and cultural tours.
Koc University and SGH Warsaw School of Economics are among the 18 international institutions that have established partnerships with the College of Business. Those partnerships involve student and faculty exchanges, research agreements and joint symposia in addition to study-abroad initiatives.
University of Nevada, Reno students participating in the inaugural week-long visit to Seoul in mid-March, meanwhile, will tour the Hyundai Ulsan plant, the largest automotive manufacturing facility in the world, as part of a busy schedule of visits to business, cultural and historic sites. They will also visit Seoul National University, which is another partner university.
"International trade, finance and economic decision-making play a key role in shaping the world in which our students will provide leadership," Tosun said. "International learning opportunities provide our students with the first-hand experiences that support their success in a global economy."